Mrs McCullough
Welcome to P7! Our teacher is Mrs McCullough and our classroom assistants are Mrs Milne, Miss Gowdy and Mrs Hamilton.
We have enjoyed our topics including the Victorians, Bridges and Natural Disasters this year. A sports coach takes us for PE every week and we go swimming in the summer term.
In term 3 we also have visits from people in Bombardier every week who tell us about their jobs in the company and qualifications they need, to help us think about the future.
We are now getting ready to move on to year 8 and are enjoying transition classes with Liam and Tim from Holywood Youth Centre and Garnerville Church. We are now making scrapbooks with Mrs Milne and Mrs Sanders so we can remember our time at Knocknagoney Primary School.
Class Photograph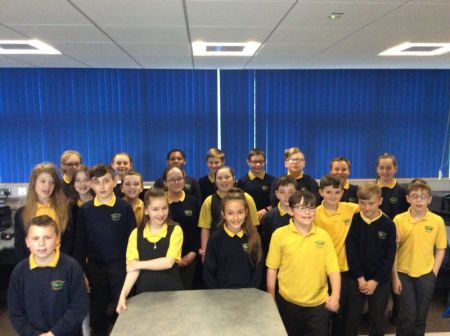 &nsbp;
Knocknagoney Primary School and Nursery Unit, Knocknagoney Road, Belfast, County Antrim BT4 2NR Phone: 028 9076 8496