Primary 5
Welcome to Primary 5!
There are two P5 classes, The adults in P5T are Mrs Tinney, Mrs Meaklim, Miss West and Mrs Sugar.
In P5T/M, Mrs Thompson and Mrs Mills job share and Miss Watson assists.
In Primary 5 we learn about lots of fun and exciting things!
Our learning topics are:
The Blue Planet and The Titanic
The solar system
Human Body and Living Things
Check back for updates on our work through the year!
Curriculum Information
The main topics which we will be learning about in Primary 5 are:
Literacy
Numeracy

Recount Writing
Learning about verbs, nouns and adjectives
Learning how to use the dictionary and thesaurus
Spelling and Grammar work.
Reading for information and understanding

Times tables and division facts
Vertical multiplication
Perimeter and Area
All about 2D and 3D shapes

Using ICT
World Around Us

Using iPads to research and to create book creators
Sphero, Dot and Dash coding
Latest Photographs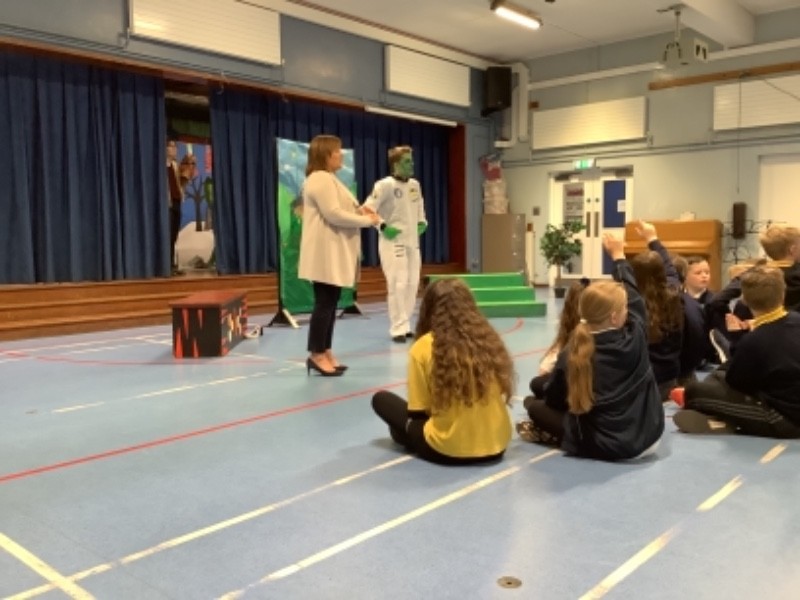 P5 Information
Start & Finish Times:
Gates open at 8:45, class starts at 8:55am
Monday to Thursday we finish at 3pm. Friday finish time is 2:10pm.
PE:
P5T - Tuesday.
P5T/M - Monday
Pupils can come to school in regulation school tracksuit or in school uniform with trainers.
Knocknagoney Primary School and Nursery Unit, Knocknagoney Road, Belfast, County Antrim BT4 2NR Phone: 028 9076 8496