Primary 2
Welcome to P2!
We are VERY excited to welcome everyone back to school this year. In P2 we are super detectives, ready to find out new information.
Our Teacher is Mrs Murray.
We have 2 classroom assistants, Mrs Watton and Mrs Shaw.
We are looking forward to being good friends, having lots of fun and learning about our new Topics.
Curriculum Information
The main topics which we will be learning about in Primary 2 are:
Literacy
Numeracy

Learning our digraphs (sh, oa, er)
Writing using sentences
Using our reading book to answer written questions
finding out about different types of books including - poetry, non fiction and story books
Learning about different types of punctuation marks
Reading our key words with more confidence

Finding out about numbers beyond 20
Addition Stories within 10
Subtraction
Telling the time in hours and half hours
Weighing and measuring for length using non standard measurements
Creating and gathering information from pictographs and Bar Charts

Using ICT
World Around Us

Use the Seesaw App by ourselves for photographs and activities
Typing using the keyboard - words and sentences
Carrying out an internet search
Programming a Beebot for direction

Wonderful Me
Woodlands
Toys & Christmas
Shops & Transport
Day & Night
Pirates
Dinosaurs
Zoo
Latest Photographs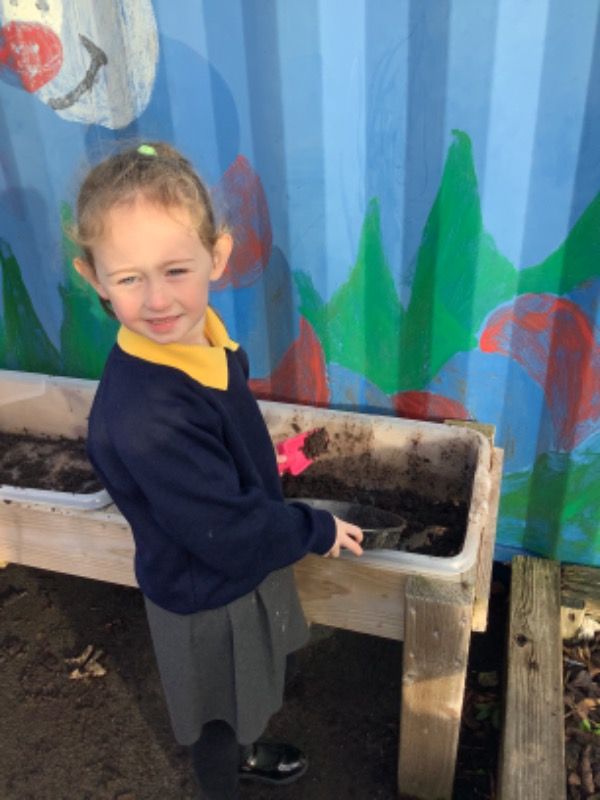 Class Photograph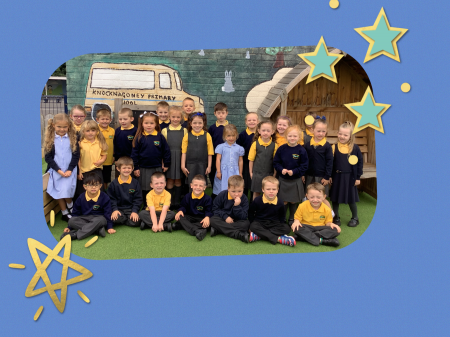 &nsbp;
P2 Information
Start & Finish Times:
Start Time
Finish Time
Gate
8.55am

2.15pm (Monday- Thursday)

2.00pm (Friday)

Nursery Gate
P.E:
Children can come to school in regulation school tracksuit or in school uniform.
Day
Areas Covered
Monday

Balance
Dance
Throwing & Catching
Athletics
Knocknagoney Primary School and Nursery Unit, Knocknagoney Road, Belfast, County Antrim BT4 2NR Phone: 028 9076 8496